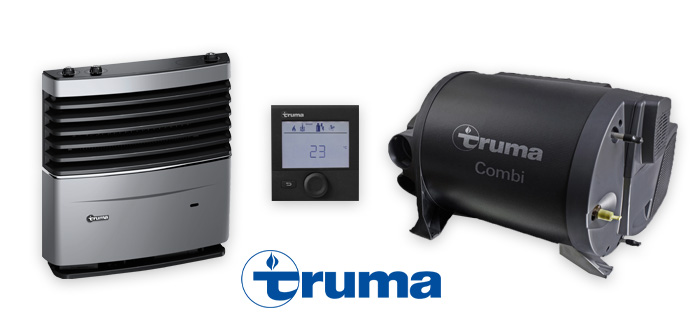 Truma Combi
The liquefied gas heater is a hot-air heater with integrated hot water boiler (10 litre capacity). The burner is fan-assisted, which ensures proper functioning even during the journey.

Truma Combi (E)
If you have a Truma Combi E installed, it is possible to operate the heater with 230 via heating rods. A mixed operation of gas and electrical system is also possible.

Heating and hot water mode
With this heater, it is possible to heat the room and the water at the same time in the heating and hot water mode. However, the respective components can also be used separately from each other. This means that water can be heated (when the boiler is full) without heating the room and vice versa.

Truma S heater
The heater is supplied with liquefied gas and is ignited by a battery-operated automatic ignition in the burner. The inspection window can be used to check whether the gas has been ignited. The hot air flows through an S-shaped heat exchanger and exits through the chimney together with the combustion exhaust gases.

The heat exchanger heats the direct ambient air in the heater housing. It passes through the slats of the panelling to the outside into the living area and is distributed into the caravan by the fan if necessary.