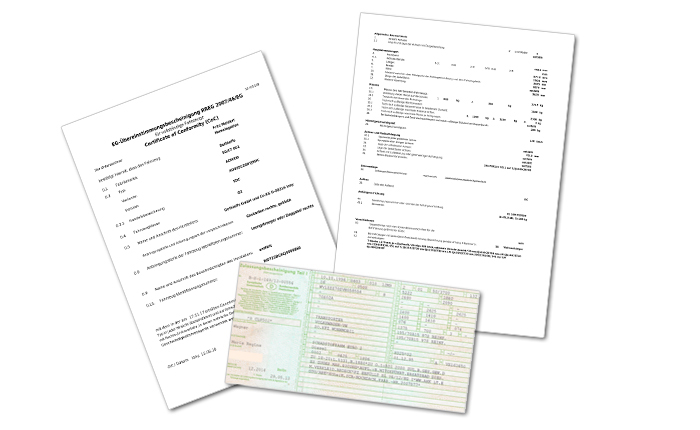 The manufacturer thus proves that the car complies with the EU standards, i.e. that it has an EU type approval. The German COC (Certificate of Conformity) usually states "EC Certificate of Conformity". The COC is usually written in the national language of the manufacturer. The COC of Bürstner vehicles is in German.
The COC is to be considered as the birth certificate of the vehicle, i.e. it is issued only once. If a COC is lost, it is possible to request a duplicate from us.
For this purpose, we absolutely require the vehicle identification number (VIN) and the declaration of loss.
Please note that a duplicate can only be created due to loss if a registration certificate or a EU type approval is available.
Processing is carried out exclusively by our Bürstner dealers or service partners. The certificate is subject to a fee. Please contact a Bürstner dealer / service partner of your choice.
You can find his address on our homepage. Please use the following link:
https://www.buerstner.com/de/kontakt/haendler-servicepartner/
He will then request the paper you want from us.

Please note that the COC for motorhomes has been available as of model year 2003 and the COC for caravans only as of model year 2010. Before 2003 and 2010, respectively, there were the national registrations. Unfortunately, we cannot issue a COC duplicate in these cases.

If you have any further questions on the subject of COC/data sheet, please do not hesitate to write to us at service@buerstner.com