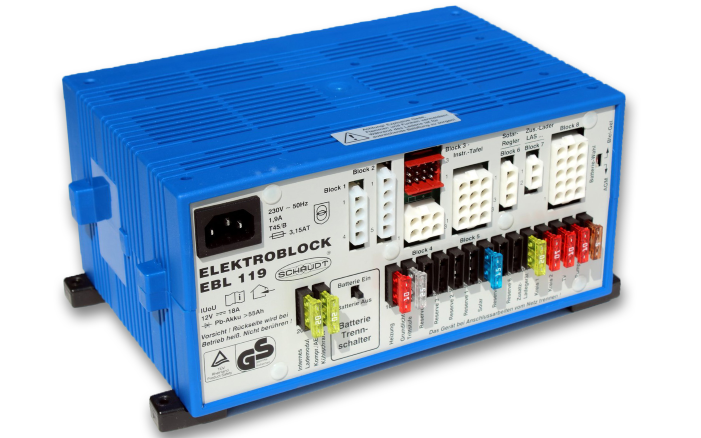 What is the transformer/rectifier doing in my vehicle?

The transformer/rectifier combines several functions in one, but primarily serves as 12 V power supply for the body.

On the one hand, the body batteries are connected to it, which means that they are charged when there is shore power, when the engine is running or when solar charging is possible.

At the same time, it distributes the 12 V voltage of the body battery/batteries to all appliances, here for example the lighting, the water pump, the refrigerator, etc.

The appliances are connected to the transformer/rectifier via different electric circuits, which are also separately fused at the front of the transformer/rectifier. You can find a description of the fuses in the instruction manual for your vehicle from the appropriate model year.

Depending on the equipment variant, you will usually find a operating panel above/next to your body door, where the data of the transformer/rectifier can also be displayed (battery charging condition, shore power connected, current input/output). These displays are a direct reflection of the data from the transformer/rectifier.